Picture of Grandpa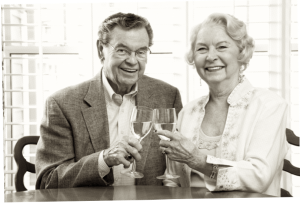 Here's a photo of my grandpa, Richard Magnus Sr. and grandma, probably taken sometime in the 1980s.  I think it was taken shortly before their fourtieth wedding anniversary, so he'd be about 65 years old in this picture.
I really look up to my grand-dad, because he was smart and funny and always on top of things.  When I was young I wanted to grow up an be just liek him.  Alot of this, I know, came because he ran such a successful business.
I can only hope that I have 1/10th of the success that he had.