I have weird dietary restrictions!
Are these safe to eat if I'm a vegetarian or vegan?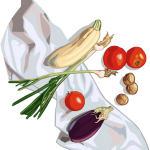 Yes, as far as we know there is no reason that you couldn't eat these even if you eschew all animal or animal-connected products. Â If you're against plant violence, well, then I can tell you that the dextrose and carnauba wax were both extracted rather violently from plants.
Now, that said, keep in mind that these are placebos, and it's unlikely whether you'll experience any effect at all from consuming them, so you're free to order the product and never open the bottle. Â Or, if you're on something like the Atkins diet, order away and then dump out the placebos and replace the contents of the bottle with bacon bits, and take a handful three times a day, or whatever.
Our ingredients in our original, spherical pills: Dextrose, Citric Acid, Calcium, Stearate, Tapioca Dextrin, Confectioner's Glaze, Carnauba Wax, Artificial Flavors & Colors (including FD&C Red 40Lake, Blue 1Lake, Yellow 5Lake, Red 40, Blue 1, Yellow 5) Manufactured by Concord Confections, Inc. Â Concord, Ontario. L4K3N1.
And, our new "penis-shaped" pills: dextrose, maltodextrin, artificial flavors, calcium stearate, resinous glaze, tapioca, dextrin, carnauba wax, colors (including yellow 5&6, red 40, blue 1).