Are you the premiere male enhancement product on the market today?
In short, no. Â But, we are the premiere male ego enhancement product on the market today which costs under $10. Â There are many male ego enhancement products on the market today. Â For example, the Porsche 996 Carrera Cabriolet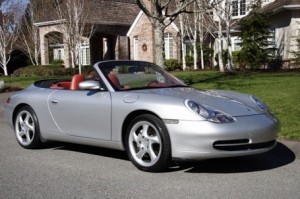 , or pretty much any really fast car that costs a metric butt-load of money. Â Sure, some may frown on the Porsche, saying that the Ferrari or some other really fast, really expensive car is the ticket, but that really just proves the point, namely that a really fast, really expensive car is prima-facia a male ego enhancer. Think of every guy you know who has such a car, and then think of his ego — it's always a big ego. Â But, since these cars run well above $95,000 original MSRP, they are well into the "unaffordable" territory for the average person looking for a gift for their husband or boyfriend, and even most dudes won't drop that much on a car unless they're really insecure ( by which everyone knows you mean "tiny" ) and thus not a target for our product. Â Thus, at $9.95, we're much cheaper and almost equally as good as a really expensive car. Â That's what we call in latin a "que et demonstratum", or something like that.
Trophy wife or hot young hanger-on.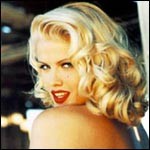 Some young, hot thing hanging on the arm of an older, significantly less hot dude. Â Think Anna Nicole Smith and J. Howard Marshall before he died. Â Think Elliot Spitzer and Ashley Alexandra Dupre. Â Both were tremendously expensive — Marshall paid Smith thousands of dollars a week and gave her expensive gifts, and Spitzer paid $5k a pop to, um, interact with Ashley for two hours. Â Sure, this may have led to some male ego enhancement for them, and in general a trophy wife does cause male ego enhancement, but it is frequently quite expensive.