RIP, Billy Mays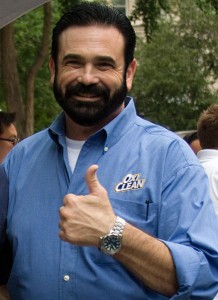 As you know, I have been trying, somewhat unsuccessfully, to grow this business back to the same scale it was back in the 1950s and 1960s when my grandfather and his partner were selling thousands of bottles a month. Â I'm not embarassed to say that I'm still quite far away from that goal. Â Perhaps the world has changed and the numbers of people who want to buy a placebo which claims to reduce the size of their penis but doesn't actually do so is smaller than it was back in the days of Ike and JFK and Hugh Hefner.
But,  I've also thought that maybe the problem is that folks today don't know about the product.  To that end, we've been advertising on the web and occasionally on television, but it still hasn't taken off.  Recently we'd written another commercial, and were getting ready to see if our favorite pitchman, Billy Mays, might be willing to do the commercial for us ( for free, because we're poor ).  Everything was ready to go except for the part of actually trying to contact Mr. Mays and talk him into it.
And, today we were saddened to hear that Mr. Mays passed away overnight, and so we will never have the opporunity to get turned down by him. Â Our condolences to his family and friends.
(Picture of Billy Mays by Sharese Ann Frederick of Purchase, N.Y. ; used under a CC:Attribution/ShareAlike license.)